TT Juniorette Bingo
March 8, 2016

Proceeds benefited TT Relay for Life.

Pinots Palette - District 8 Fundraiser
February 9, 2016

Proceeds benefited St. Jude Children's Hospital. Pinot's Palette of Wesley Chapel gave back 25% of the each seat reservation totally $190. Additional money was raised by 50/50 raffle and raffle baskets.

Holiday Open House
December 7, 2015

For many years, we have organized a free open house filled with vendors selling anything from honey, handbags, jewelry to candles. This year was special because all the proceeds went to help fund the King High School Marching band's trip to perform at the Historic Carnegie Hall in April 2016. A very distinguished honor!



Trot thru the Terrace
November 14, 2015

Our 4th annual 5K & 10K run was held at beautiful Riverhills park. It was a huge success drawing more runners and families. A new addition to 2015 was the 1 mile fun run was pet-friendly.











Cheering on the arrival of an Honor Flight at the St. Pete Airport
April 26, 2016

Honor Flight Network is a non-profit organization created solely to honor America's veterans for all their sacrifices. We transport our heroes to Washington, D.C. to visit and reflect at their memorials. Top priority is given to the senior veterans – World War II survivors, along with those other veterans who may be terminally ill. www.honorflight.org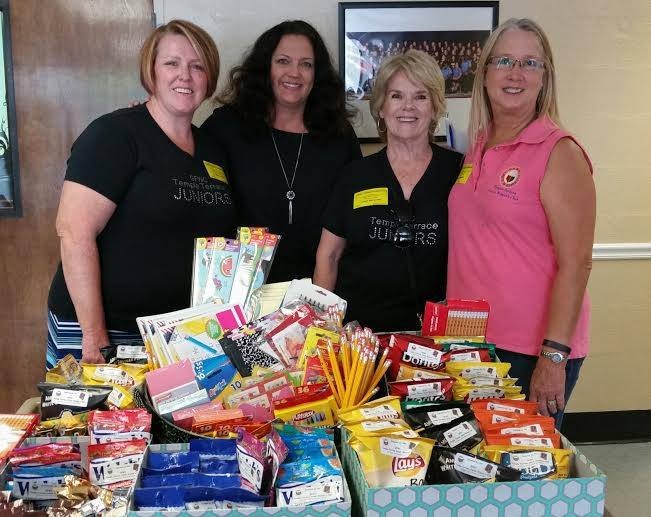 Teacher Appreciation at TT Elementary School
April 25, 2016

Snacks and drinks were handed out to the teachers at TT Elementary to brighten their day!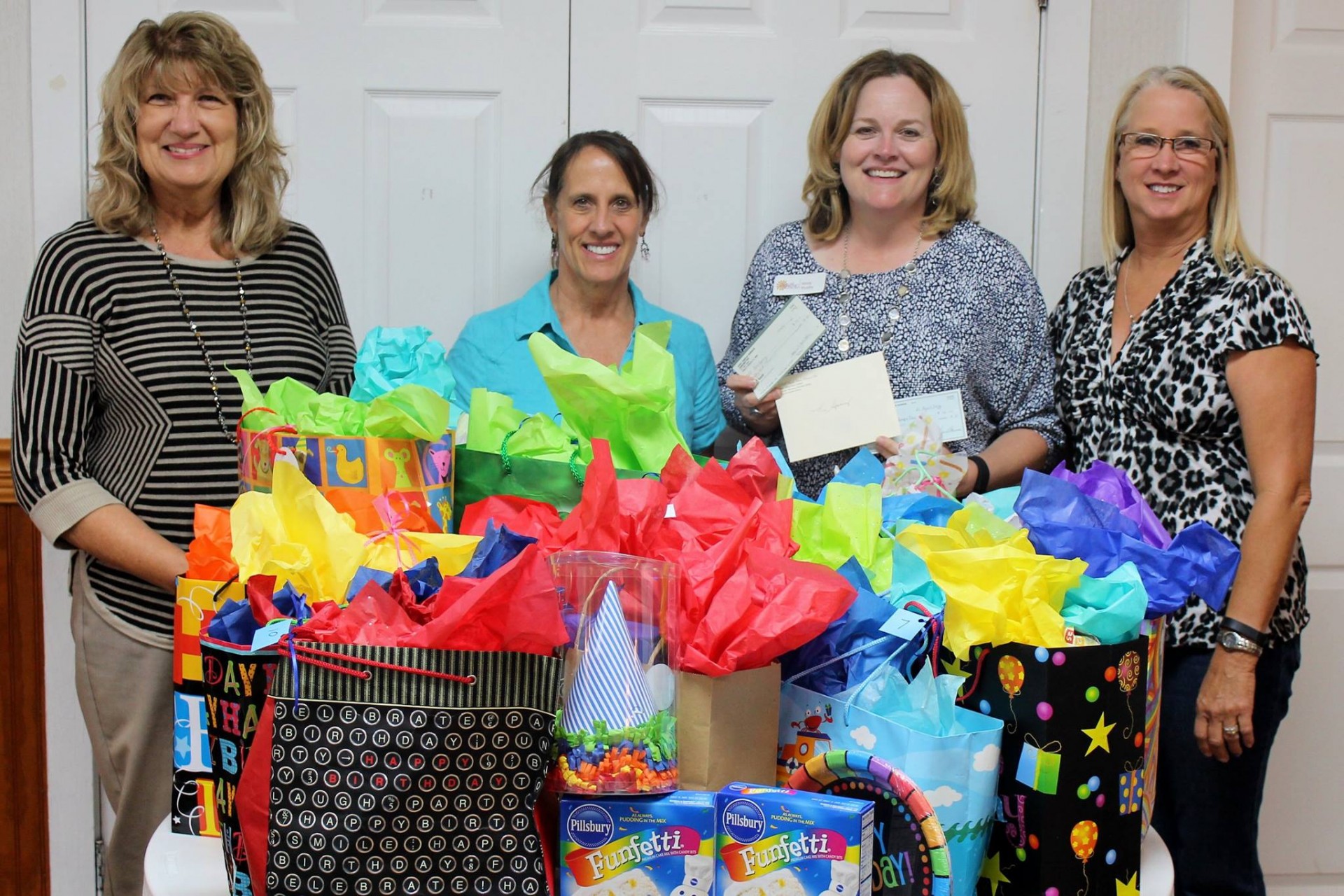 Annual St. Vincent de Paul Food Drive
April 23, 2016

Thank you Temple Terrace! Wow, over 2,000 lbs of non-perishable food was collected from our Temple Terrace residents and neighbors to help stock the food pantry. What a success, when the pantry was looking bare. The pantry serves 30-50 TT families every Saturday in need of food.
Birthday Bags for The Spring of Tampa Bay
April 21, 2016
The President and CEO, Mindy Murphy, of The Springs pf Tampa Bay, a Domestic Violence Center in Hillsborough County, spoke at our April meeting to better inform us of signs of domestic violence and ways our club can benefit this organization.
We presented Ms. Murphy with Birthday Bags that members put together for children who are temporary living at The Springs.
GFWC Florida Spring Convention
May 14, 2016

Catherine McGillivray won the GFWC Florida 2015 Nancy Crawford Award for leadership. This
award recognizes one outstanding Junior in the state who has grown and developed as an
individual, led others, and helped nurture leadership qualities in other. We are so proud of you
and your commitment to our club!


Hamburger Mary Fundraiser
May 3, 2016

We held our second fundraiser at Hamburger Mary on May 3. We had a fantastic turnout with 147 people participating in bingo, With our pre-sale drawing of $250, the 50/50 drawing and
the raffle of the Bucket of Booze, we netted profits for next years community service projects. Thanks to all who participated in this fundraiser!


School Supply Drive
August , 2016

Thanks to everyone who participated. We have some very generous residents in the Amazing City of Temple Terrace. We collected over 600 school supply items. We are so happy to be able to the give the students and teachers of Temple Terrace Elementary much needed supplies to start out the new year.
Book Exchange - Temple Terrace READS
October 15 , 2016

We had an amazing 11 area schools participate in this years book exchange. More than 6,000 books were collected.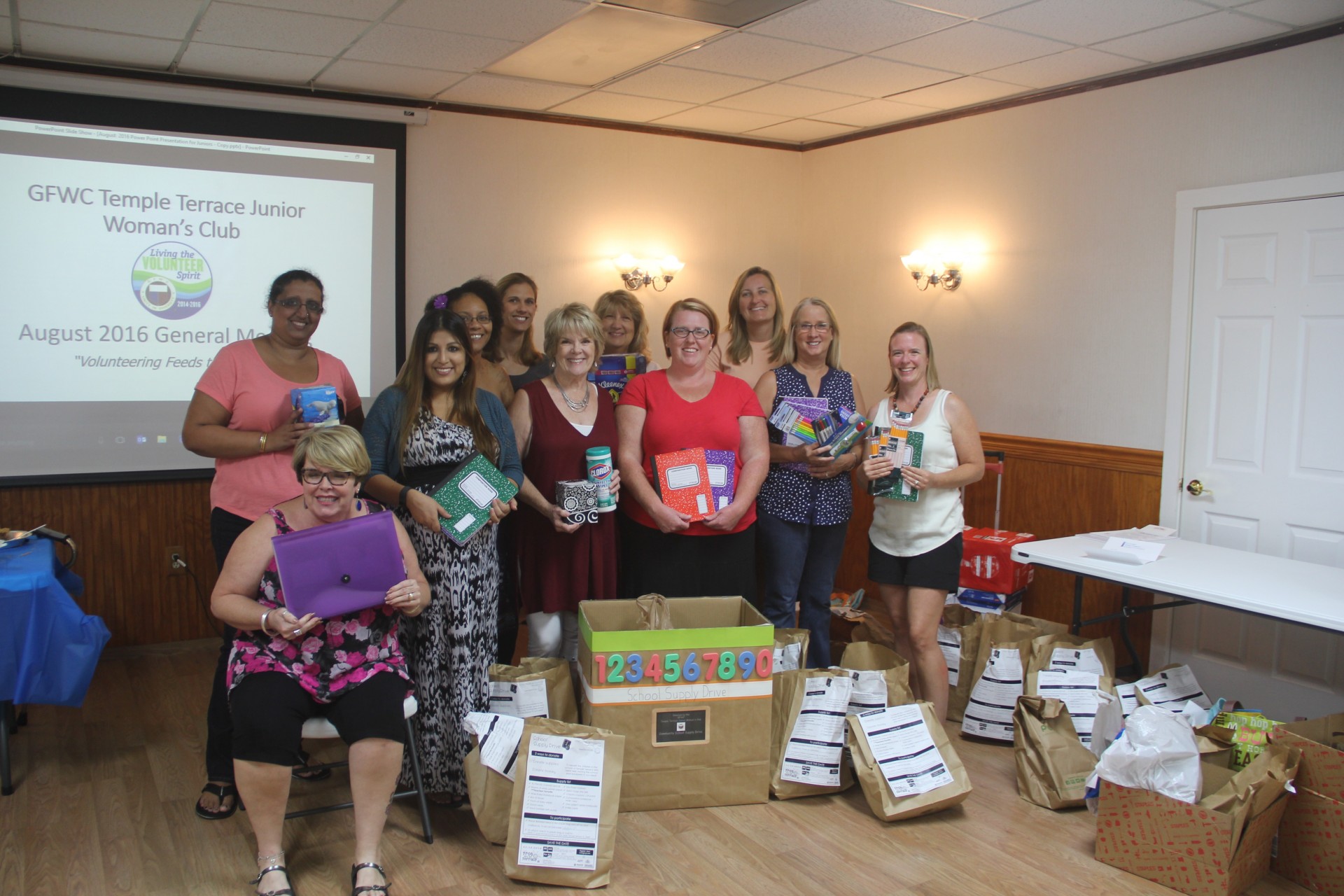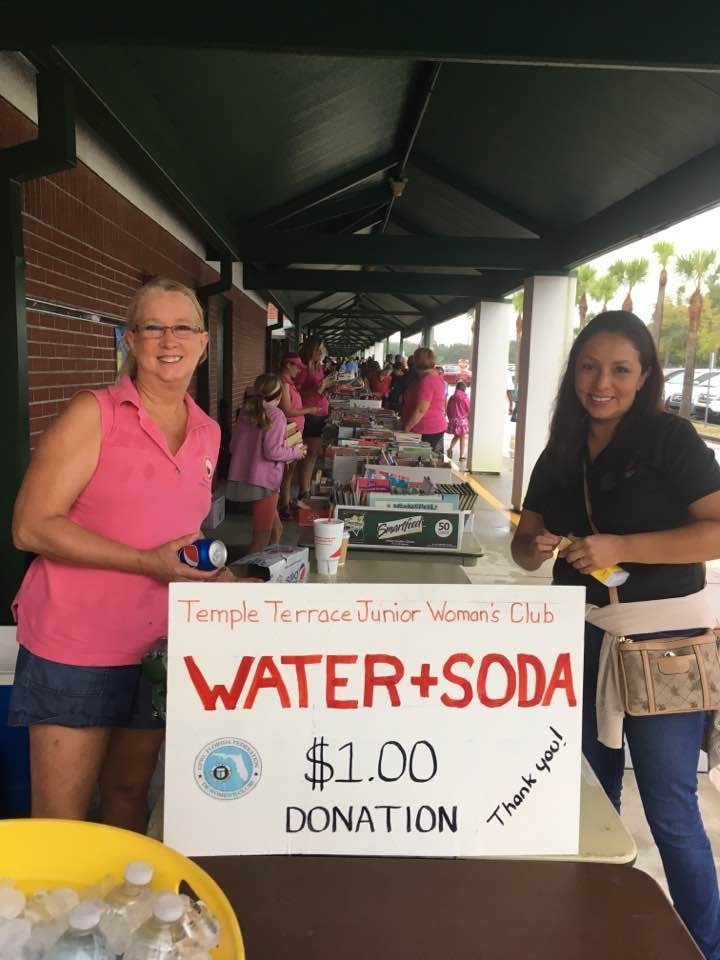 Trot thru the Terrace
November 12, 2016











Art En Blanc
April 14, 2018