Illuminate Temple Terrace 2021
November 2nd to December 28th
Luminary kits: 2 kits/$5 or 5 kits/$10
Purchase your luminary kit here.
For more details, click here.
Like our Facebook page facebook.com/TTjuniors
to keep up to date as more information becomes available. Looking forward to seeing you there!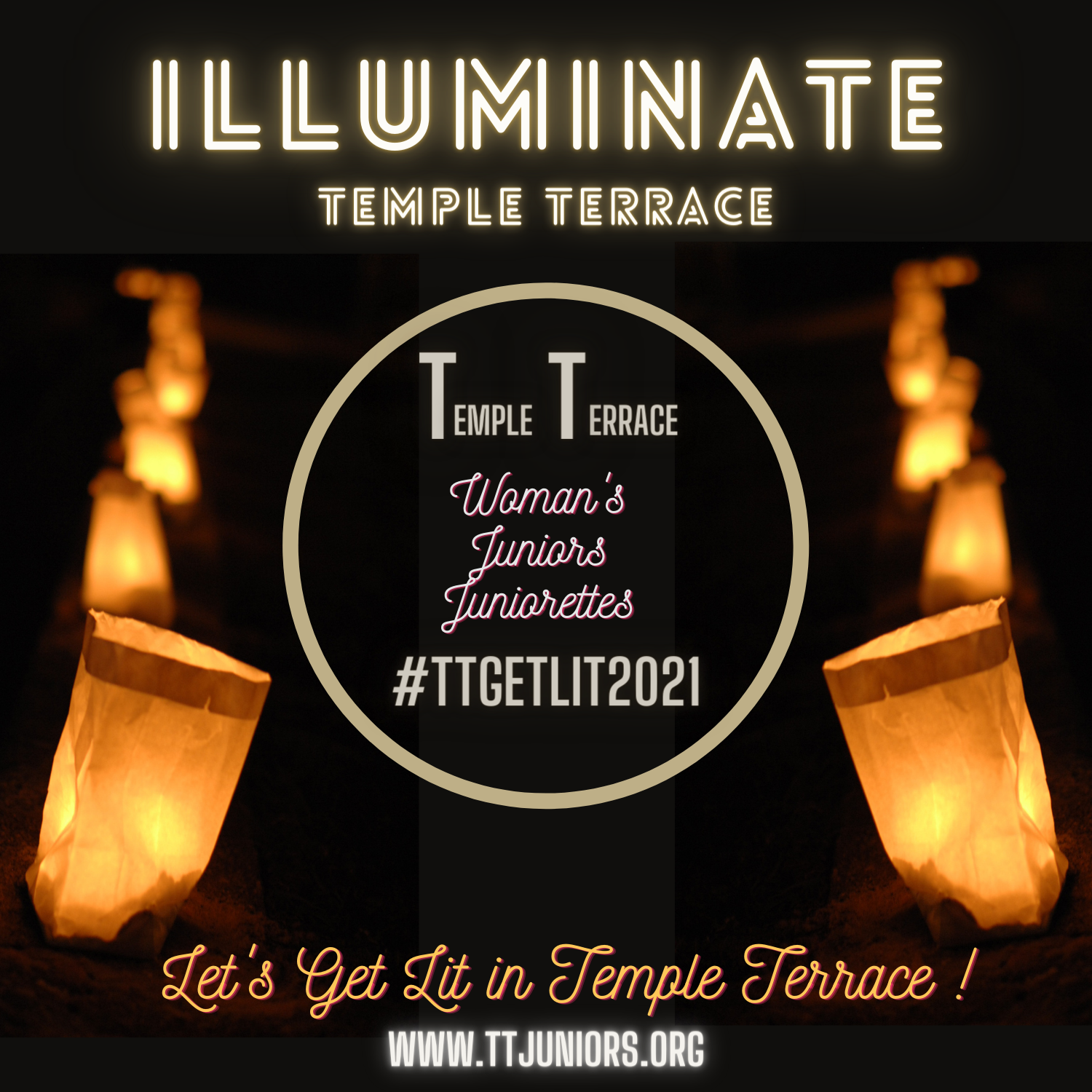 November Kids Craft Kits will be handed out at the City of Temple Terrace Food Drive on
Saturday, November 7 from 9am to noon at the drop off station located between Corpus Christi Catholic Church (9715 N. 56th St.) and Wells Fargo Bank.
First come first serve!